Thanks for stopping by. I'm an experience design focused creative who loves combining creativity with technology to shape products, teams, process, and client relationships.  Below are a few samples of projects where I've led multi-disciplinary teams to create impactful work. 
CONTENT CAPSULE
 /
Product Development
 / Role: Head of Product
Over the course of over two years we determined market fit, create a new software platform and brought The Content Capsule to the market. To date we've create Content Capsule with clients including Mastercard, Best Buy, Ford, Coca-Cola, Galderma, Sanofi, Chase, BMS, and Hasbro.
See More >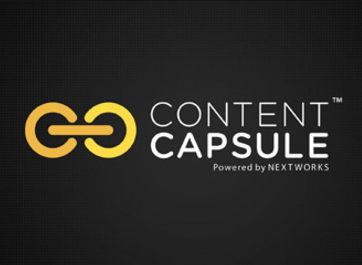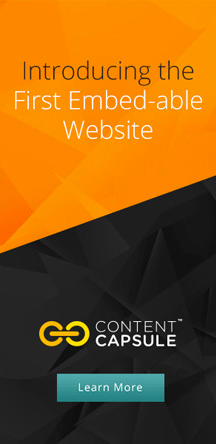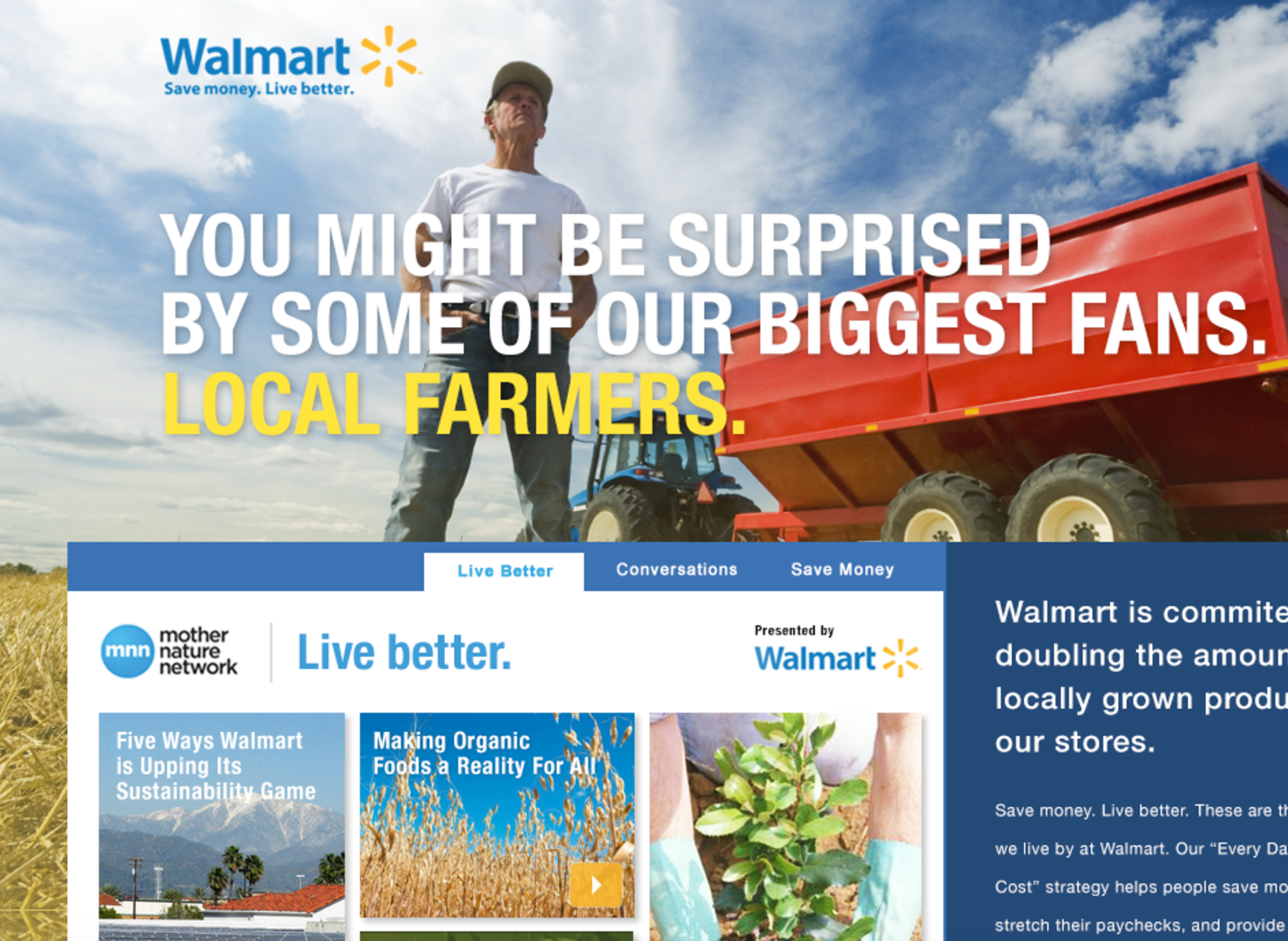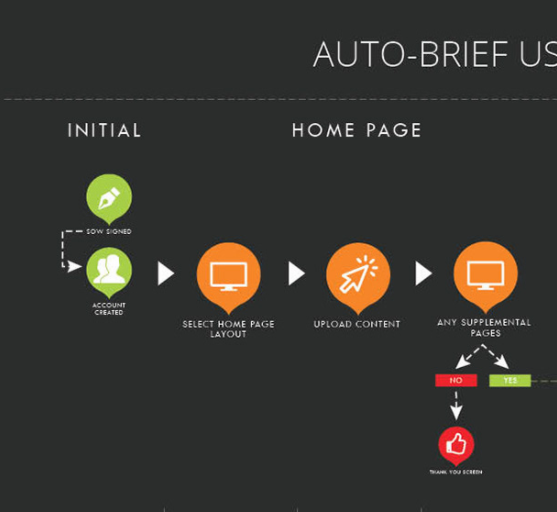 MOOREHEAD-CAIN
/ Re-brand & Website / Role: ECD
Moosehead-Cain is one of the elite educational institutes in the world and they desperately needed a brand that match their level of education. We created a new identity and website that better communicated the Moorehead-Cain mission. 
See More >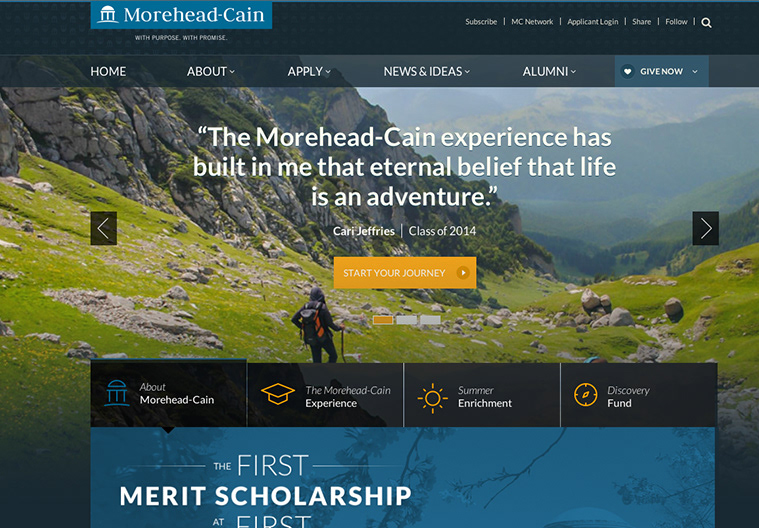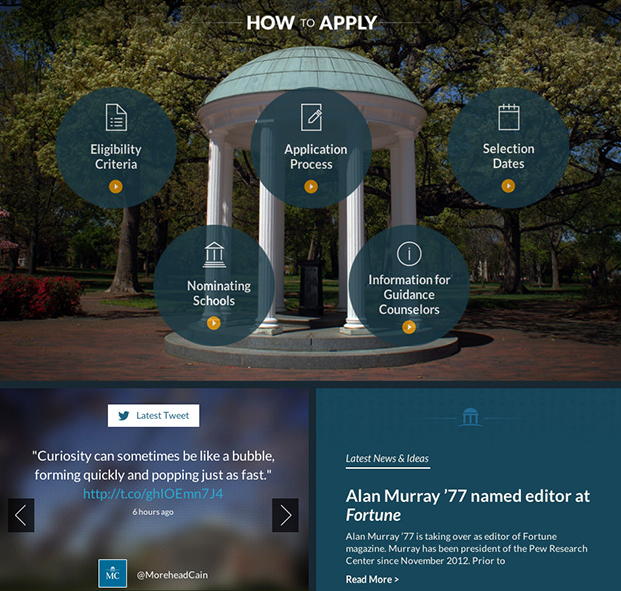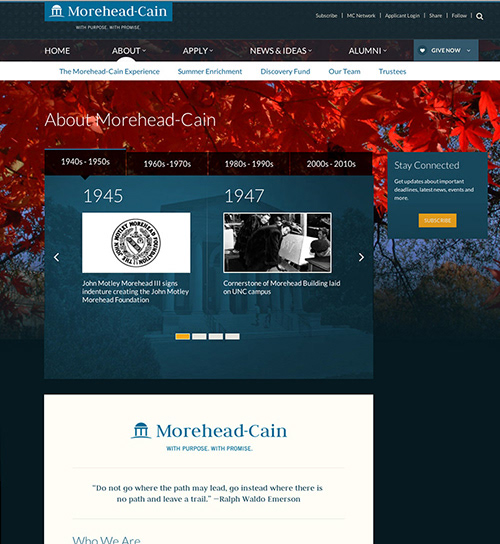 ALLERGAN SALES FORCE TOOLS
 / Experience Design / Role: Group Creative Director
Over the course of two years we converted Allergen's sales force be paper free and created digital sales aids for Juvederm, Vistable, LapBand, Natrelle, Seri, Lattise, Optive, and BIB. The apps brought new levels of interactive storytelling, customer engagement, and digital infrastructure to every sales call with truly strengthen relationships through technology. 
See More >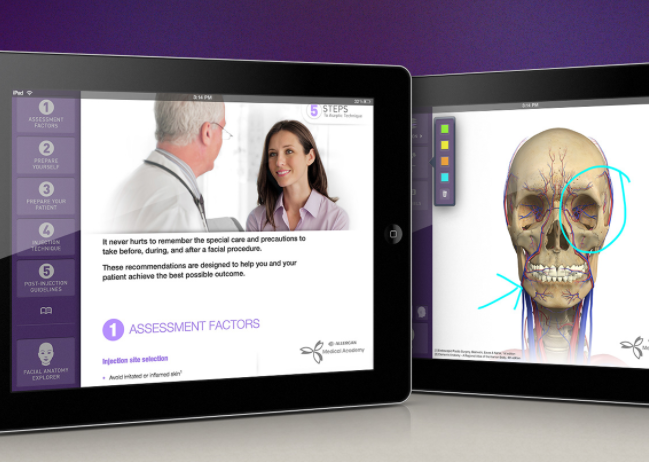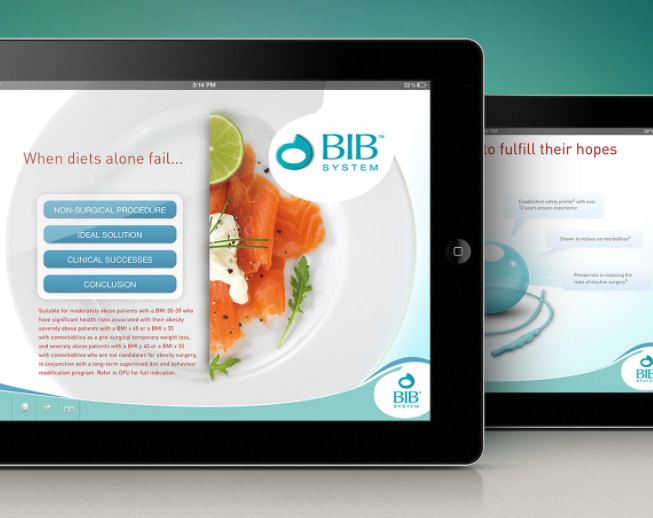 MICROSOFT
/ Experience Design / Role: Creative Director/Design
Microsoft ask us to reimagine how their manufacturing partners position and sell their machines. They wanted to explore ways to move past "feature" selling and position their laptops as lifestyle purchases. 
See More >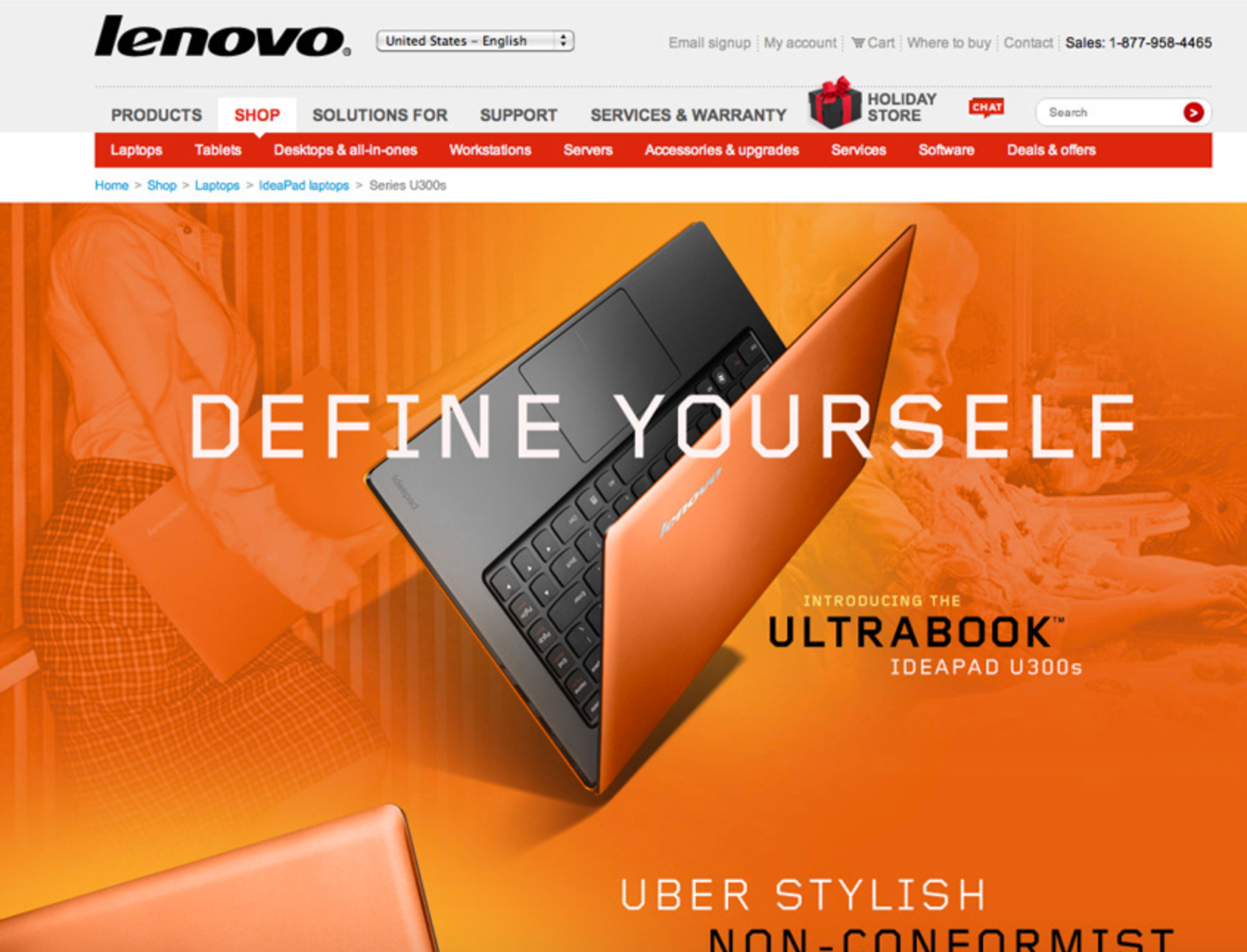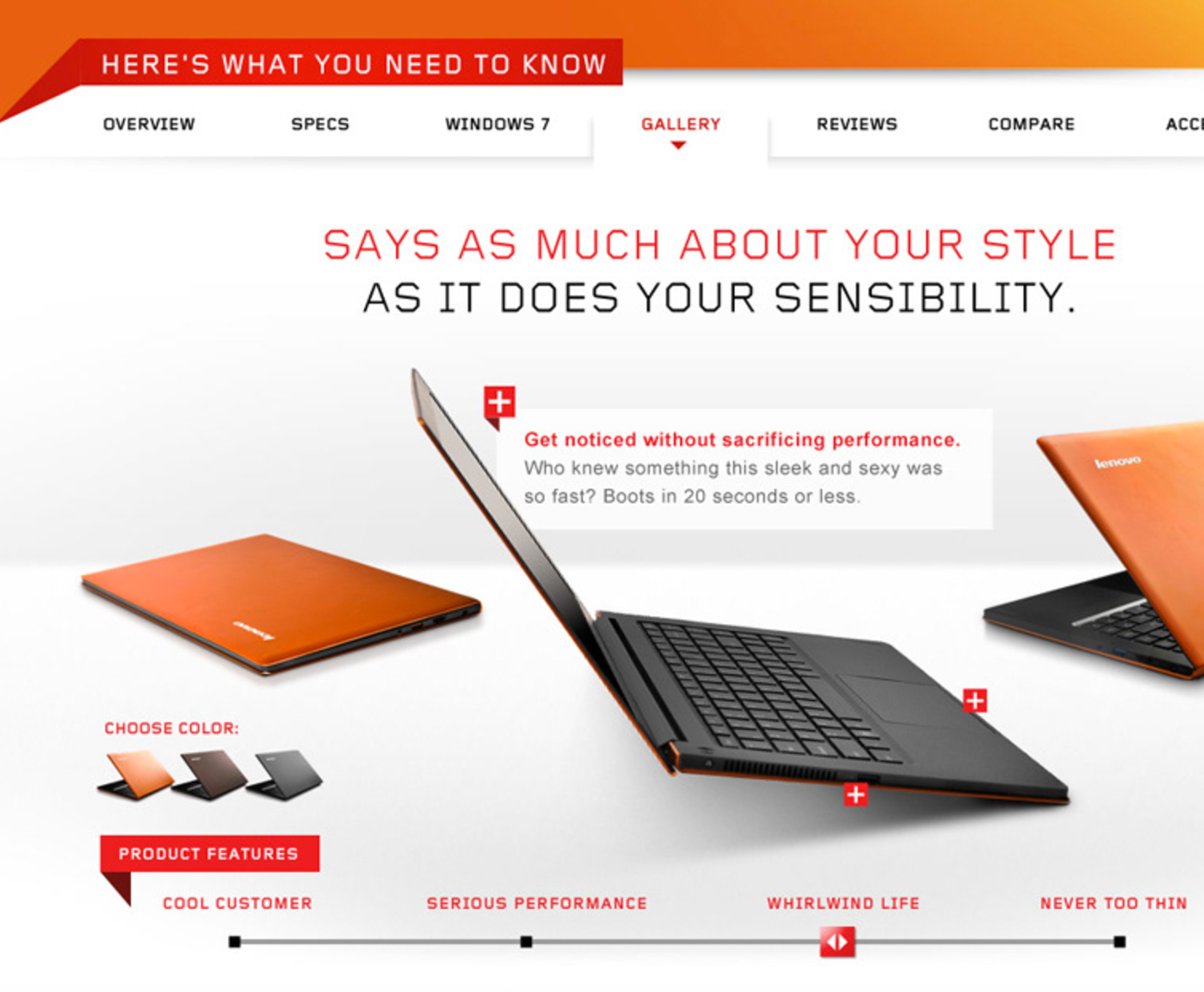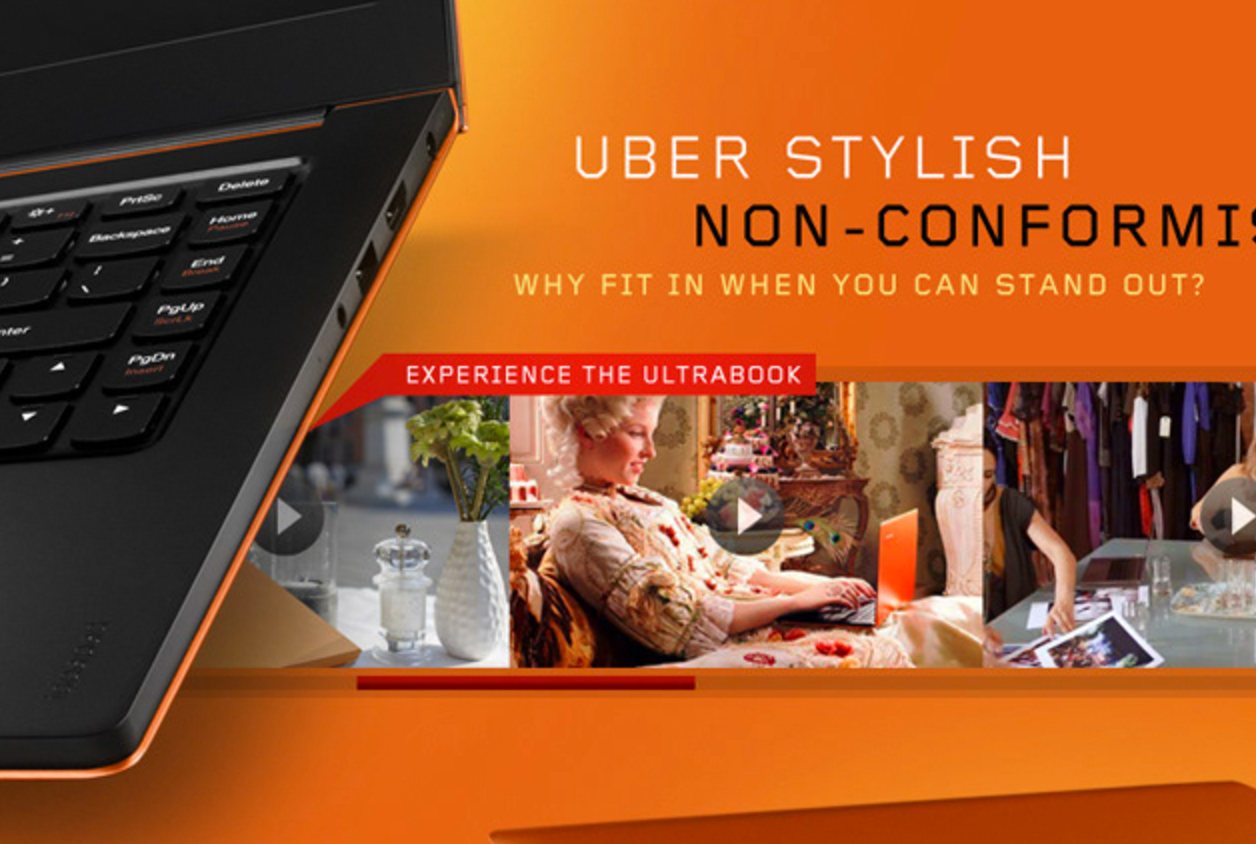 DONATION CONNECT MOBILE APP
/ Experience Design / Role: Creative Director
With DonationConnect giving to your favorite charity is only a tap away. This app was listed as one of 5 apps that can help fight poverty Mashable.com.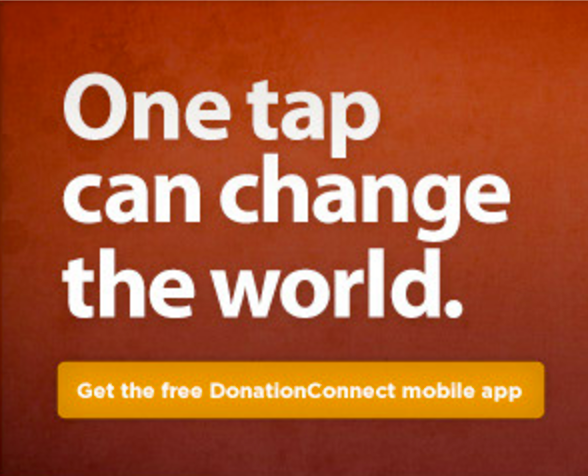 CINCINNATI CHILDREN'S HOSPITAL
/ Experience Design / Role: Creative Director
Cincinnati Children's Hospital Medical Center is a world-class children's hospital, medical research center, and advanced medical education facility. CCHMC challenged Rosetta to re-imagine its 15,000-page content-rich website. Our goals were to allow easy navigation to content relevant to each of the key audience types while building a scalable architecture that would be easy for CCHMC's internal staff to maintain. 
See More >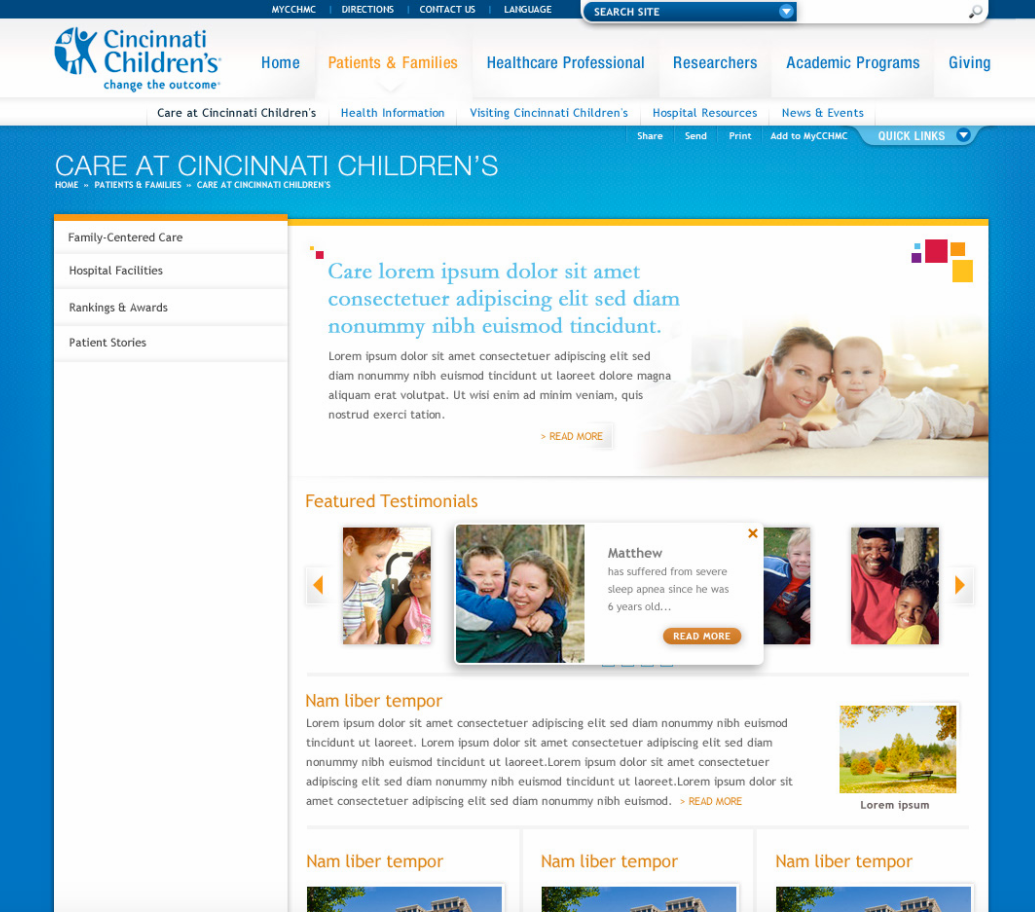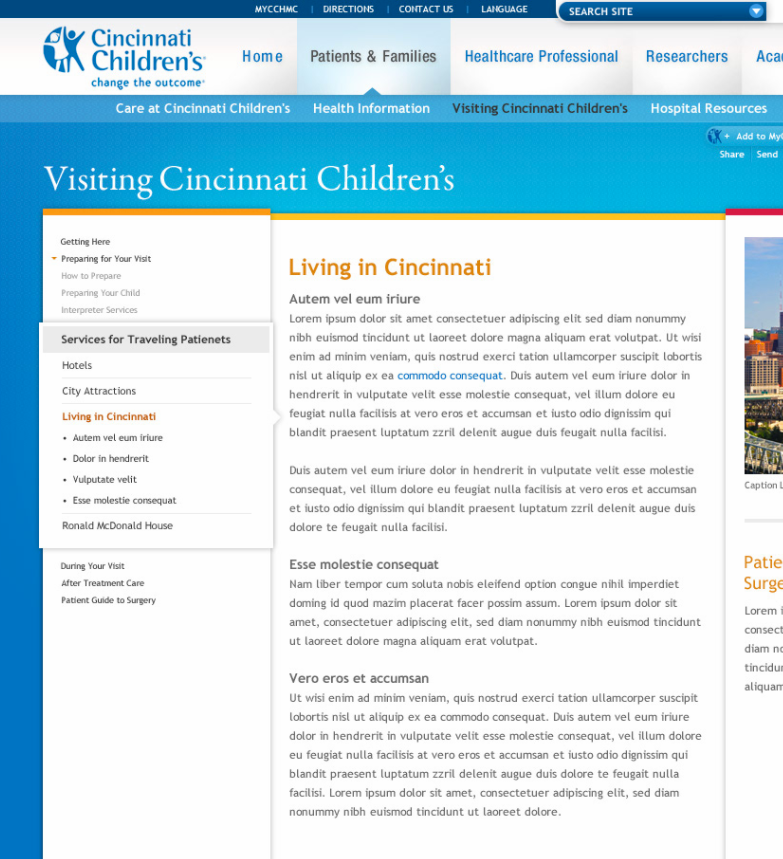 NIKE WORLD CUP ANALYTICS 
/ Experience Design / Role: ECD
Nike was looking for a wholistic approach to social listen for the World cup. We created Nike World View which brought social monitoring to life in realtime and enabled gamification to help the marketer compete just like the athletes on the field. 
See More >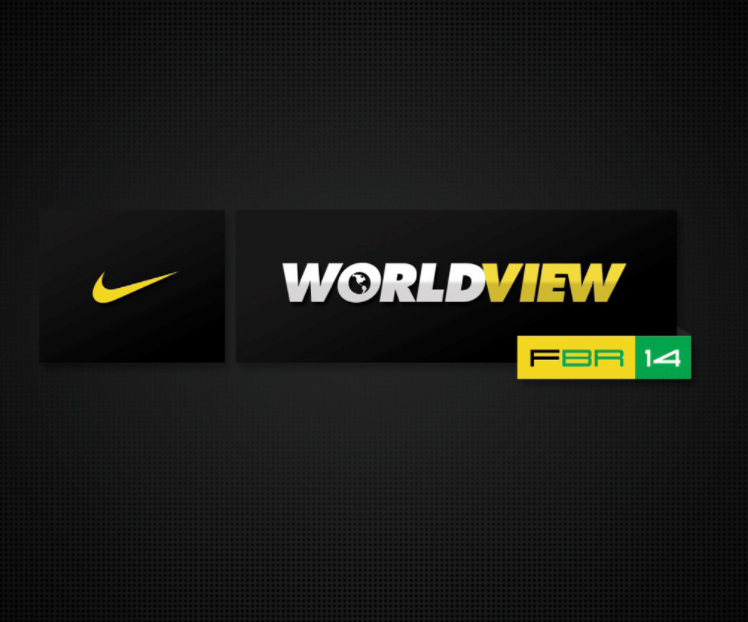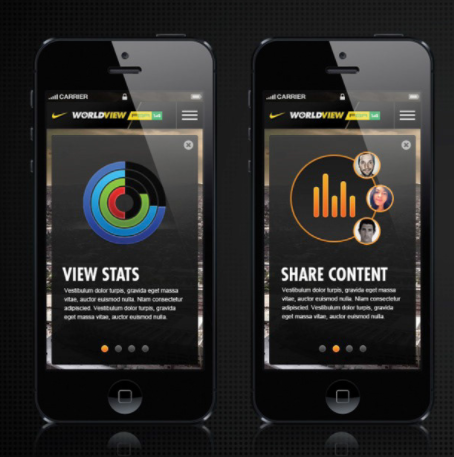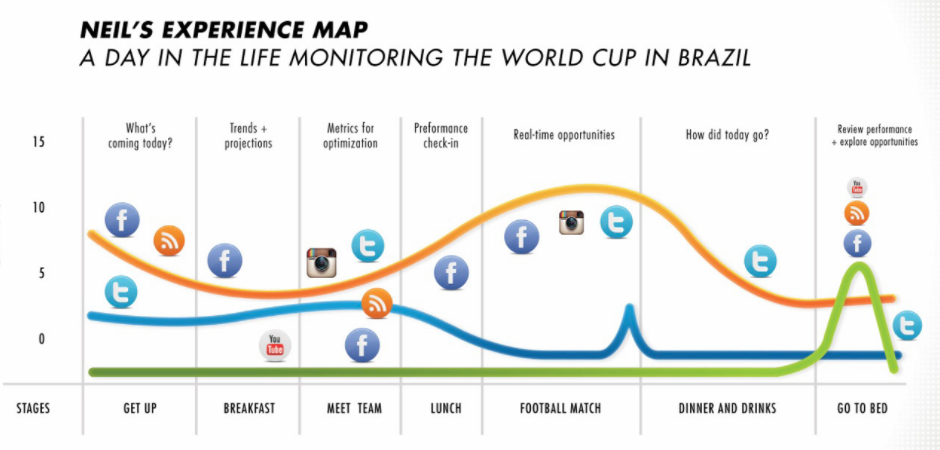 HIGH POINT AUTO INSURANCE 
/ Social Campaign / Role: Creative Director
High Point sells auto insurance exclusively in the state of New Jersey, yet they compete with much bigger spenders like AllState, State Farm, and Geico. They asked us to find a way to generate buzz for them on a much smaller budget. People don't care about auto insurance unless they're buying a car or in an accident. So how do we make High Point top of mind? You find something people do care about. In this case, state pride. We created the social media campaign, "Jersey Doesn't Stink" to rally residents around a light hearted local cause, dismantle negative New Jersey stereotypes propagated through popular media, and build a community around its own brand. 
See More >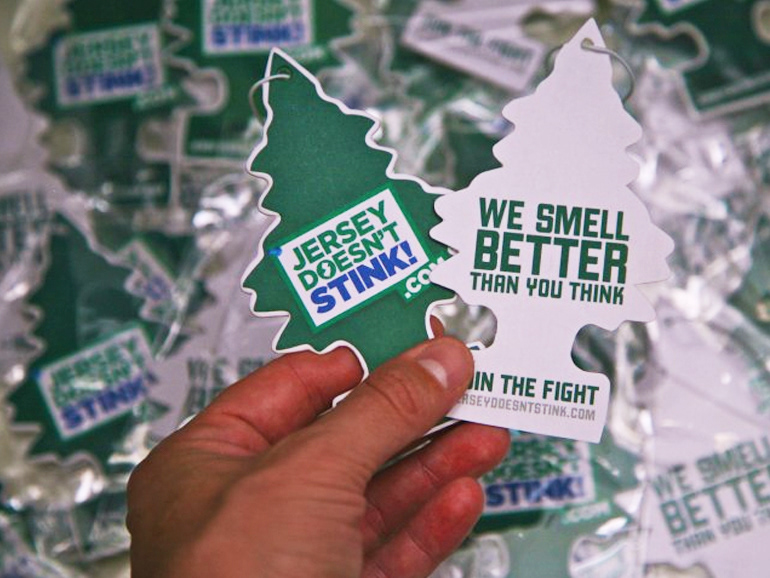 ROGERS - SMART START MOBILE APP 
/ Experience Design / Role: Creative Director
Rogers customer support was being overwhelmed on a regular basis with calls post mobile phone purchase. Basis questions and task took up a majority of the phone calls. We were asked to look at ways make the experience better for customers. Our solutions was The Rogers SmartStart mobile help desk. This "always on" help desk helped make finding answers to basic question easy and cut the number of phone calls that the customer service reps needed to field.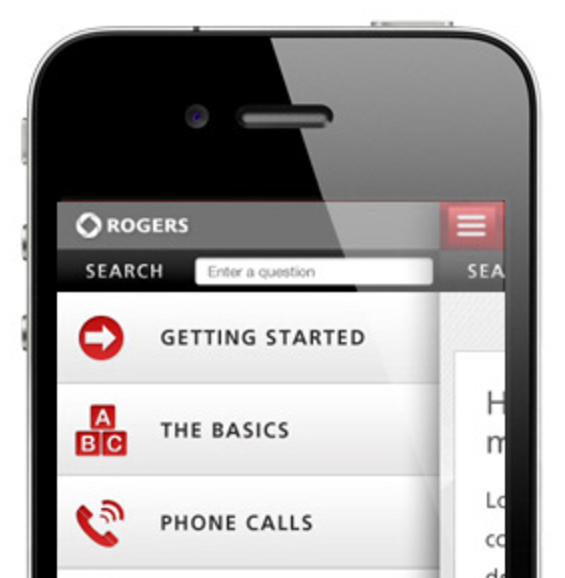 KRAFT - INTRANET REFRESH 
/ Experience Design / Role: ECD
Kraft was suffering from a common problem among large companies, they had an internet that was hardly used and a work force that was looking for better ways to connect with their co-workers across the globe. We were task with re-imaging what MyKraftTown could become and find ways to use the digital platform to reconnect the Kraft employees. 
See More >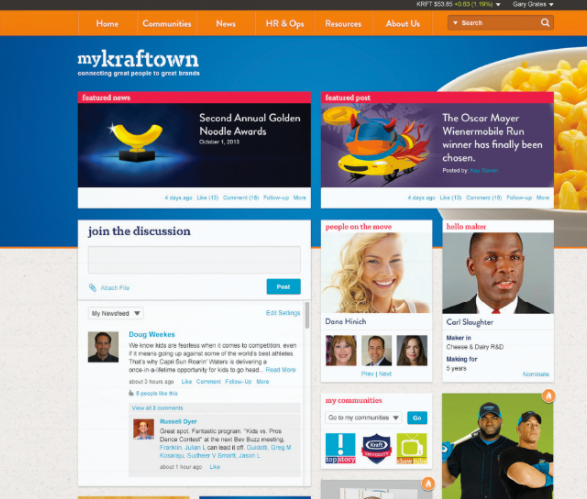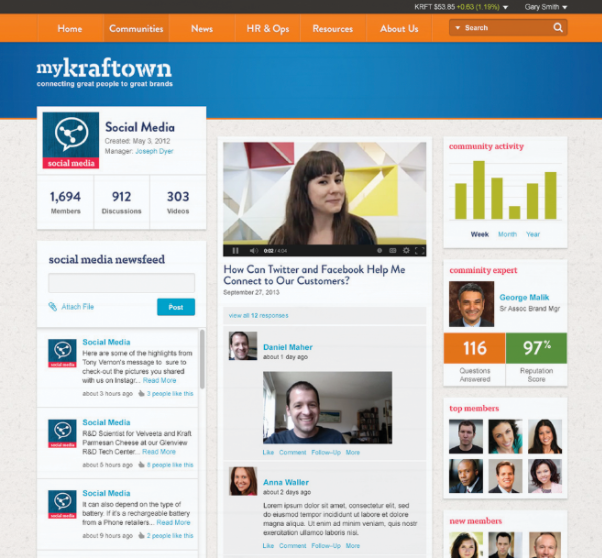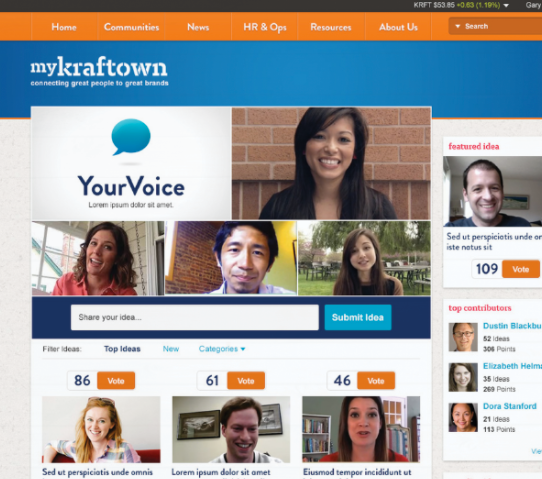 BECOME.COM IPAD APP 
/ Experience Design / Role: Creative Director
The Become.com Ipad app lets consumers comparison shop through more than 25 million products ranging from apparel and home goods to computers and electronics. The items span more than 800 product categories from 3,000-plus retailers. The ShopTop and Cloud View features allow the user to compare products side by side. I was able to work from concept, through the IA, and visual design. 
See More >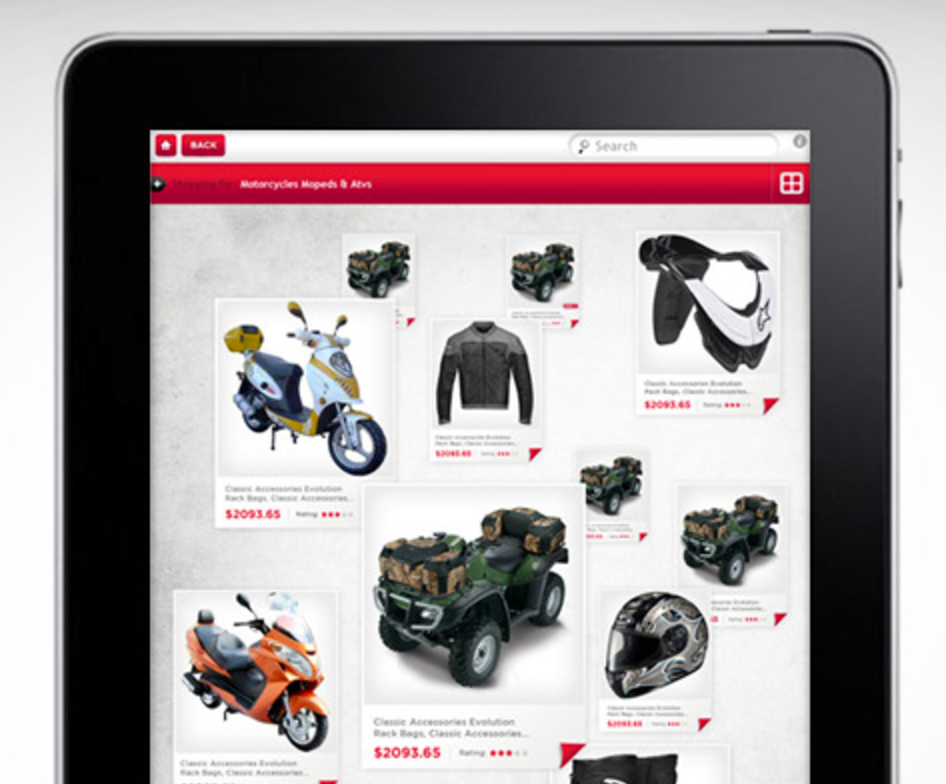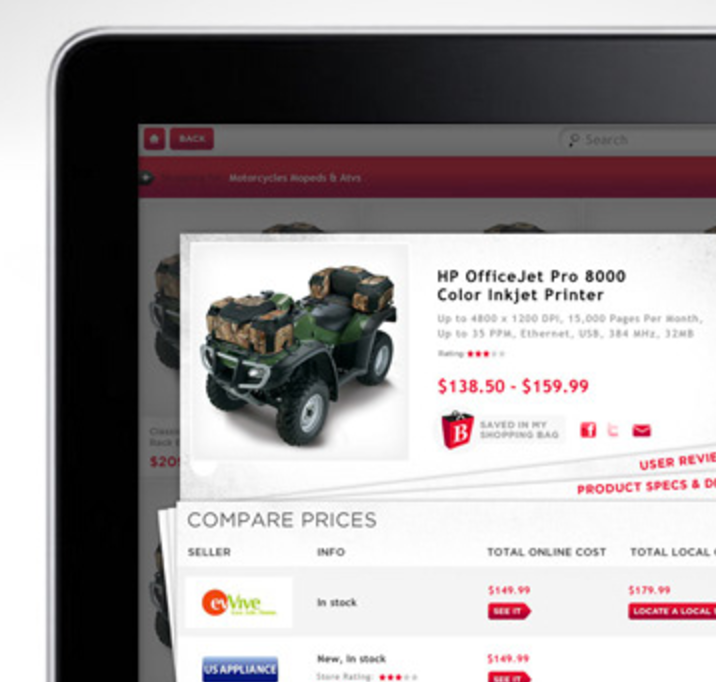 ADIDAS SOCIAL LISTEN DASHBOARD 
/ Experience Design / Role: ECD
W2O Group set out to help Adidas redefine how they approached social listening. A key part of that project was help organize and visualize a vast flow of data. 
See More >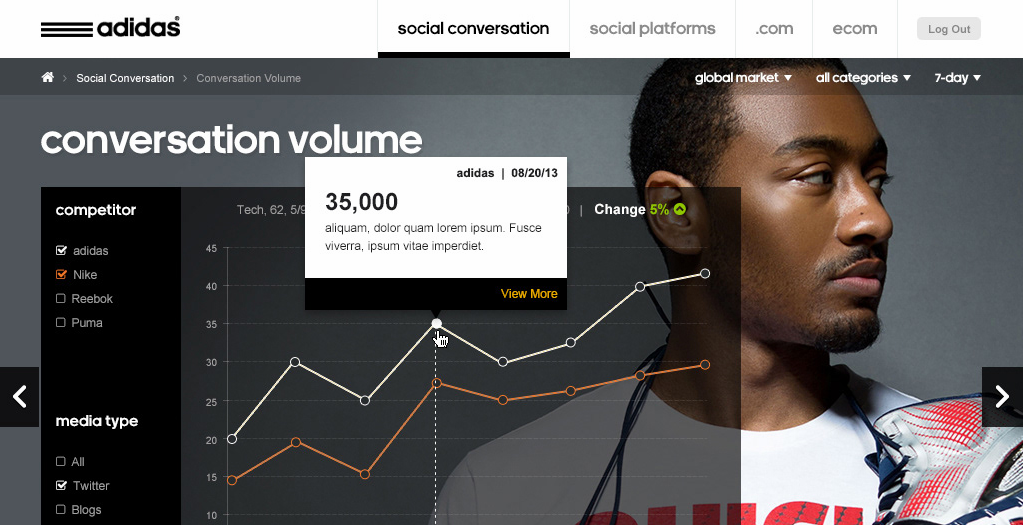 ROGERS - CONNECTED REP  
/ Experience Design / Role: Creative Director
Rogers was looking to increase premium cable package sales with new and existing cable customers. The key decision point for customers to choose a premium packages was during the sales rep telephone call. Our solution was to gave tablets loaded with a custom built app called Connected Rep to Rogers telephone sales reps. The app put all of Rogers premium cable content a simple tap away including 300 videos overviews. The app also included up-to-date pricing, promotions, detailed hardware pictures and descriptions. The result was overwhelming success. Sale reps delivering an impressive 35.4% increase of Premium Package sales versus sale reps with out the app. 
See More >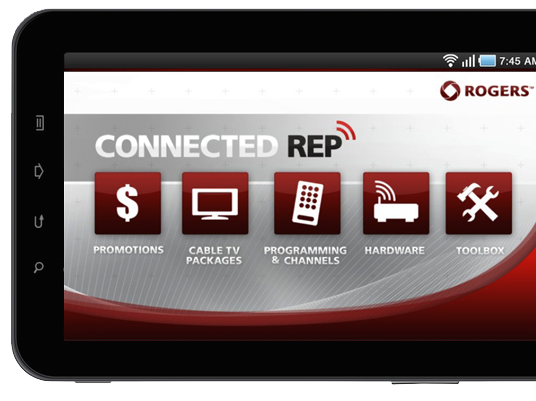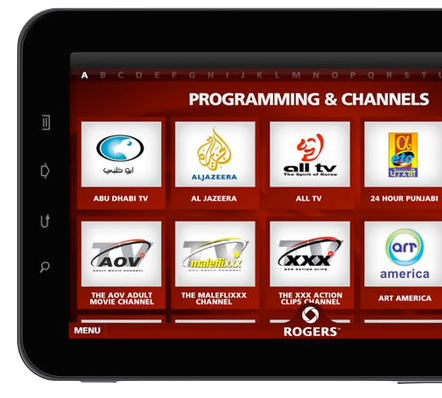 JOHNSON & JOHNSON INTRANET 
/ Experience Design / Role: ECD
The Ask: Improve global marketing productivity, collaboration, and accelerate learning within J&J Marketing Groups across multiple geographic regions The Solution: We evolved existing J&J InsightsOut Platform into a social knowledge transfer hub, unifying people around common goals. Creating a platform to empower global knowledge transfer, sharing, and collaboration to drive more effective communication & improve business impact.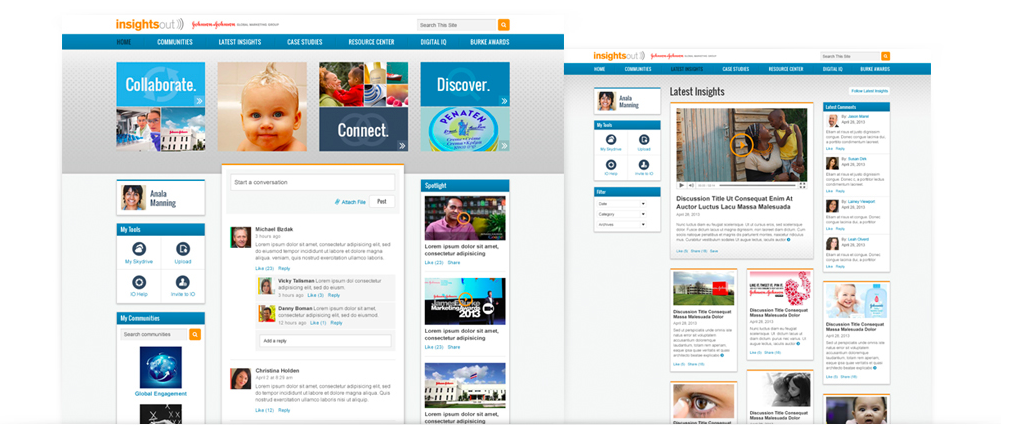 CITIZENS - IN-STORE SALES TOOL 
/ Experience Design / Role: Creative Director
Citizens bank needed a easy way to help their in-store sales professionals explain the new value plans available to add to checking accounts. We created an overview video and a web-based tool to compare the new offerings.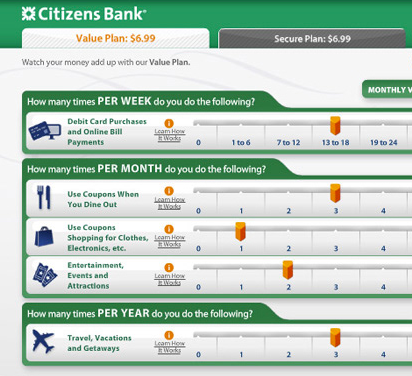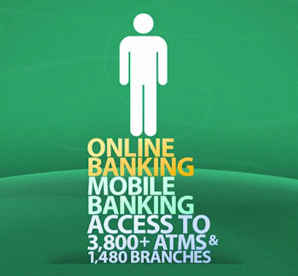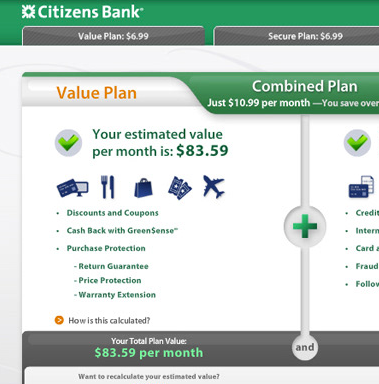 BARNES & NOBLE 
/ Experience Design / Role: Design
While at RGA, we redesign one of the largest e-commerce site on the internet, barnesandnoble.com, with a core focus on bringing the same passive shopping experience shoppers have in the brick and mortar store into the online space.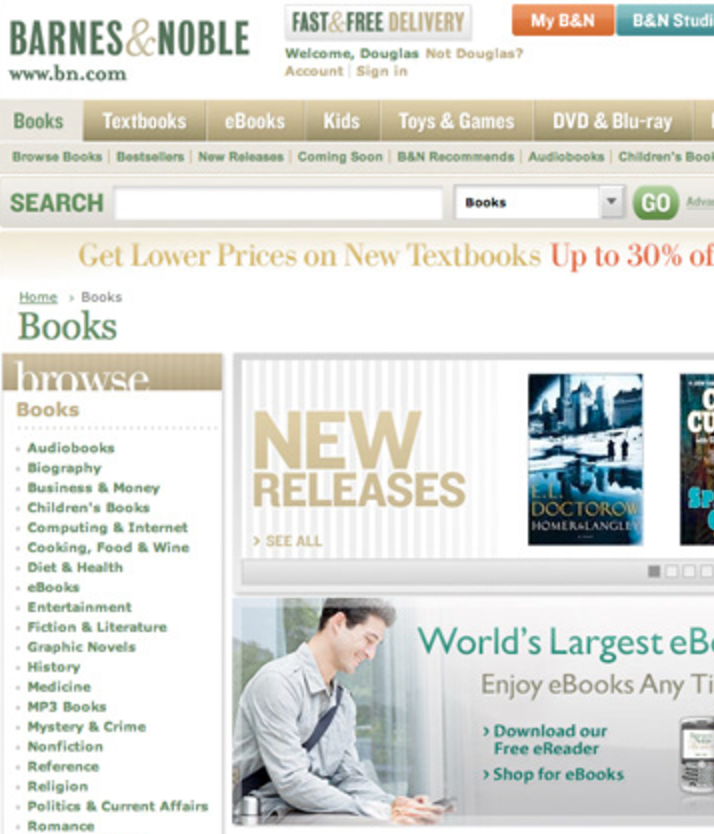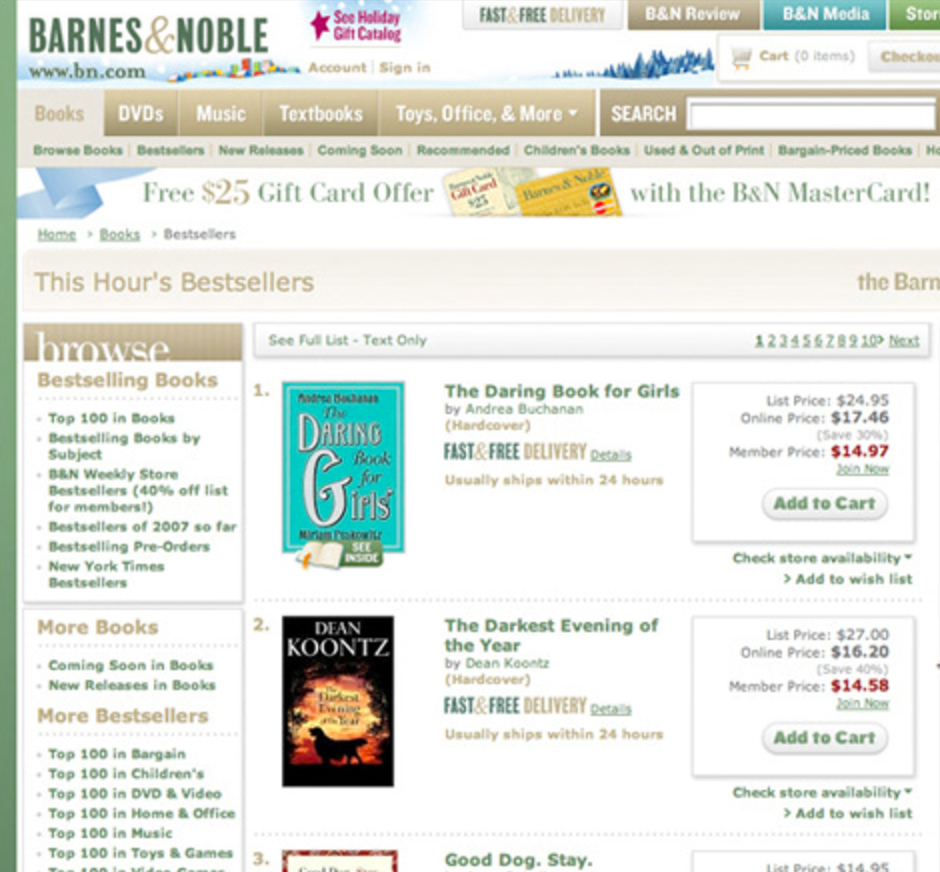 MARTHA STEWART 
/ Experience Design / Role: Design
Martha Stewart needed to bring it's seven magazines and over 16,000 hours of video under one digital roof. While working with a talented team at The Wonder Factory, we organized many different areas of business into a simple and uniformed site, that could be easily updated and expanded, while still having plenty of space for the ever in demand display ads.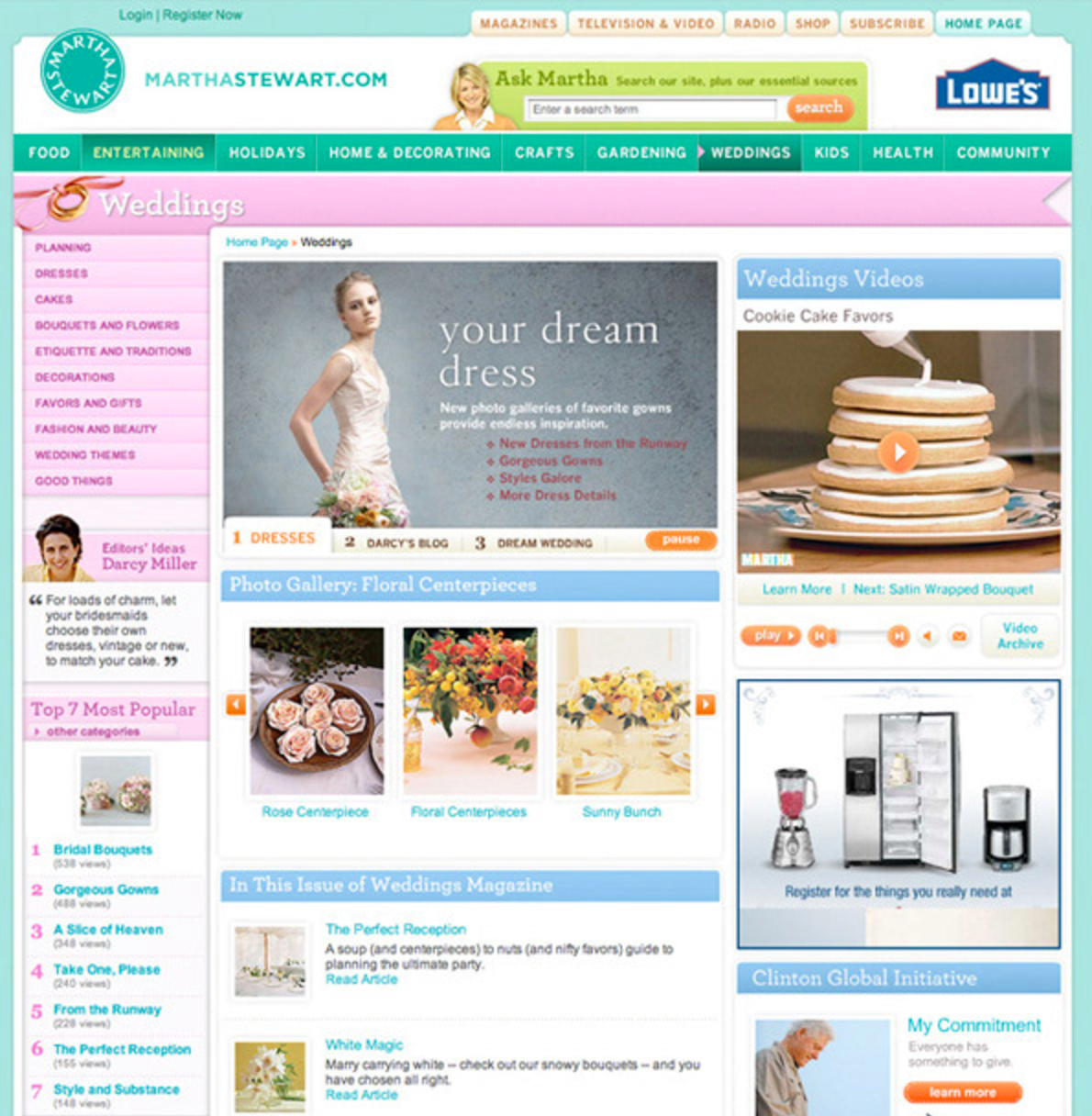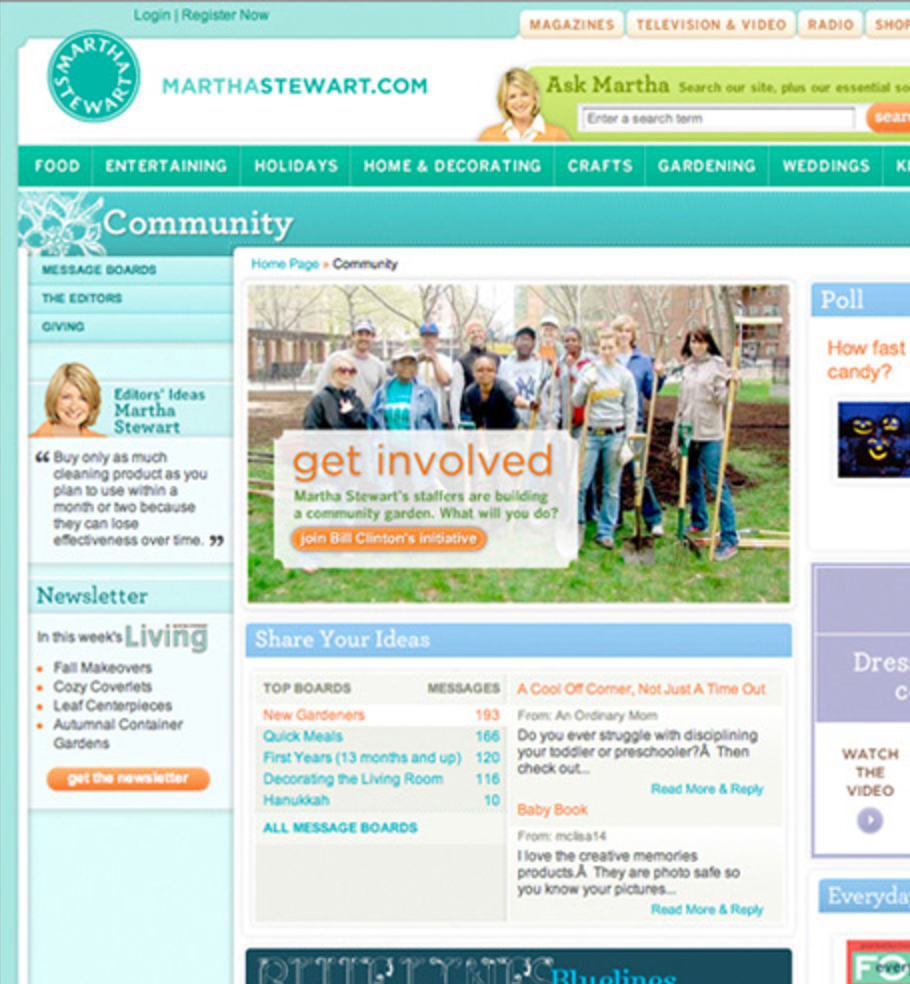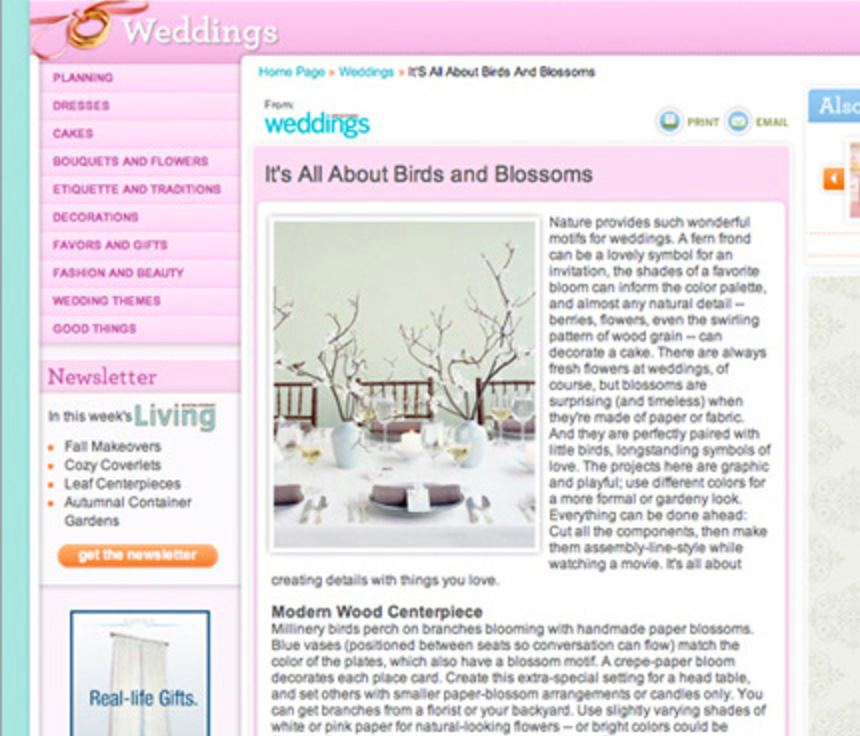 ROYAL CARIBBEAN 
/ Campaign / Role: Art Director
When JWT NY was asked to create the he first new integrated advertising campaign for the global cruise line Royal Caribbean International in the past ten years , The Nation of Why Not was born. The citizens of The Nation of Why Not - from guests, cruise and shore-side staff to travel agents, architects, designers and builders - bring the concept of "Why Not?" to life by participating in, delivering and conceptualizing the global cruise line's award-winning Gold Anchor service and signature onboard innovations.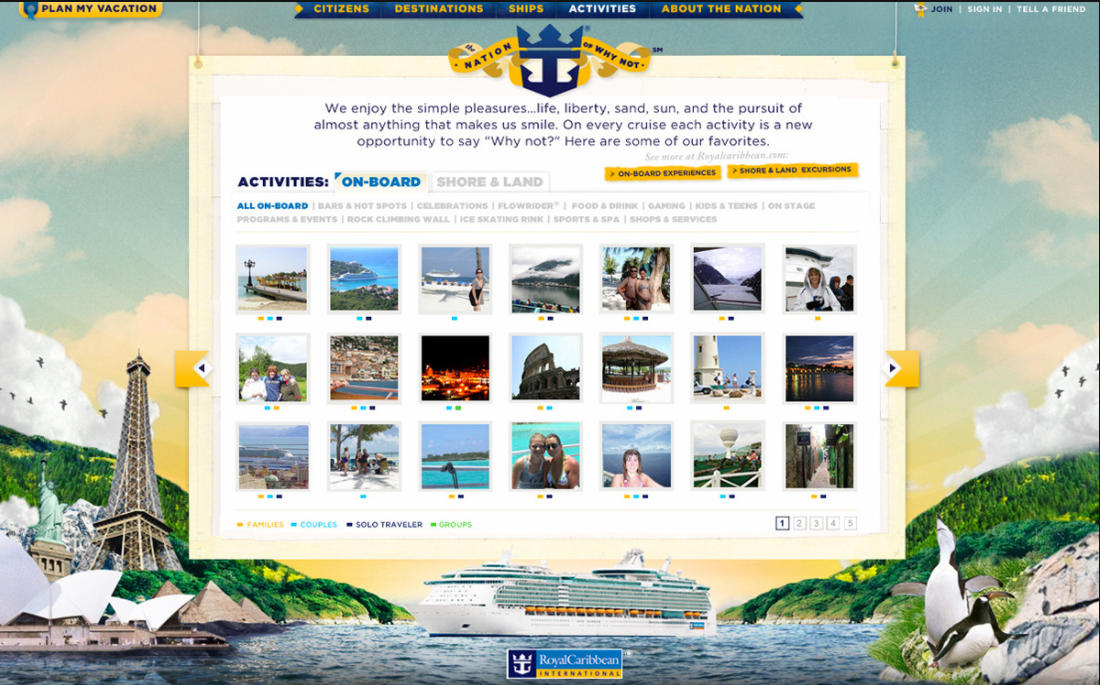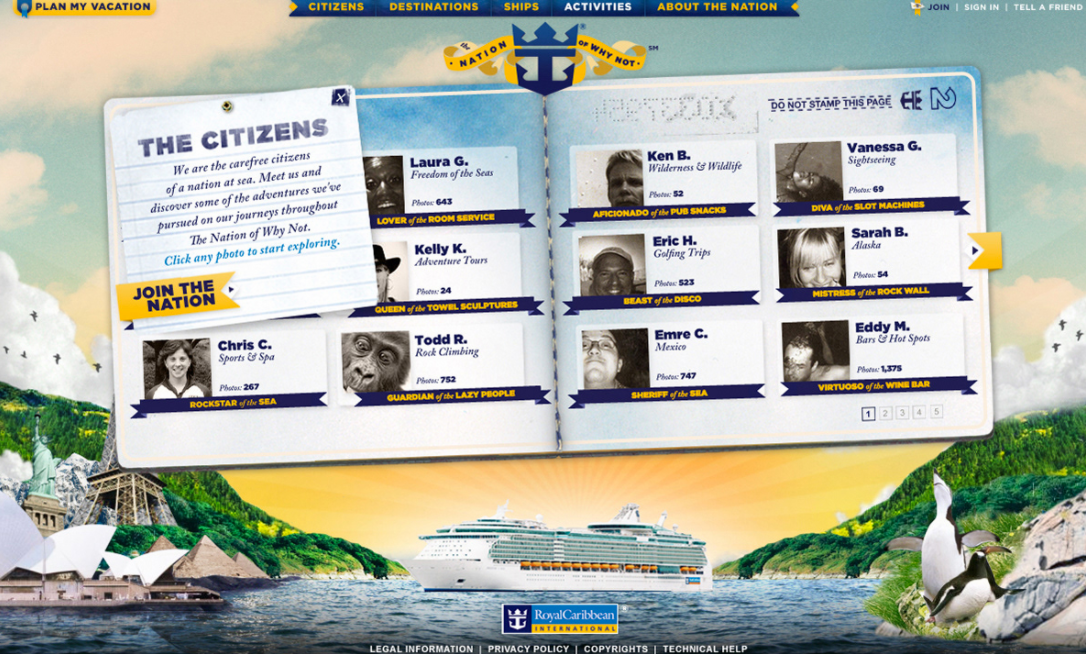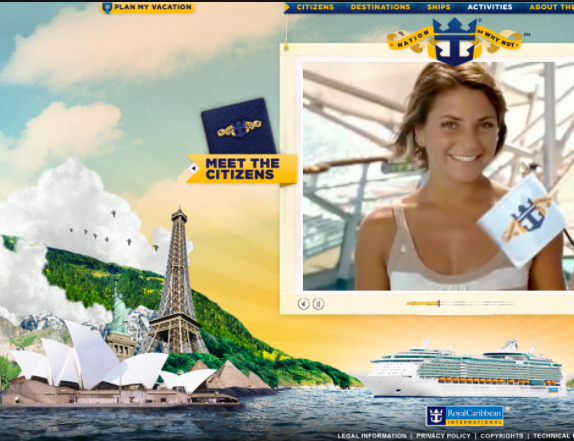 NATIONAL GEOGRAPHIC 
/ Experience Design / Role: Design
Working with a great team at The Wonder Factory, we redesigned nationalgepgraphic.com, creating a uniformed navigation and page structure, while maintaining a immersive experience that is visually on par with it's magazine.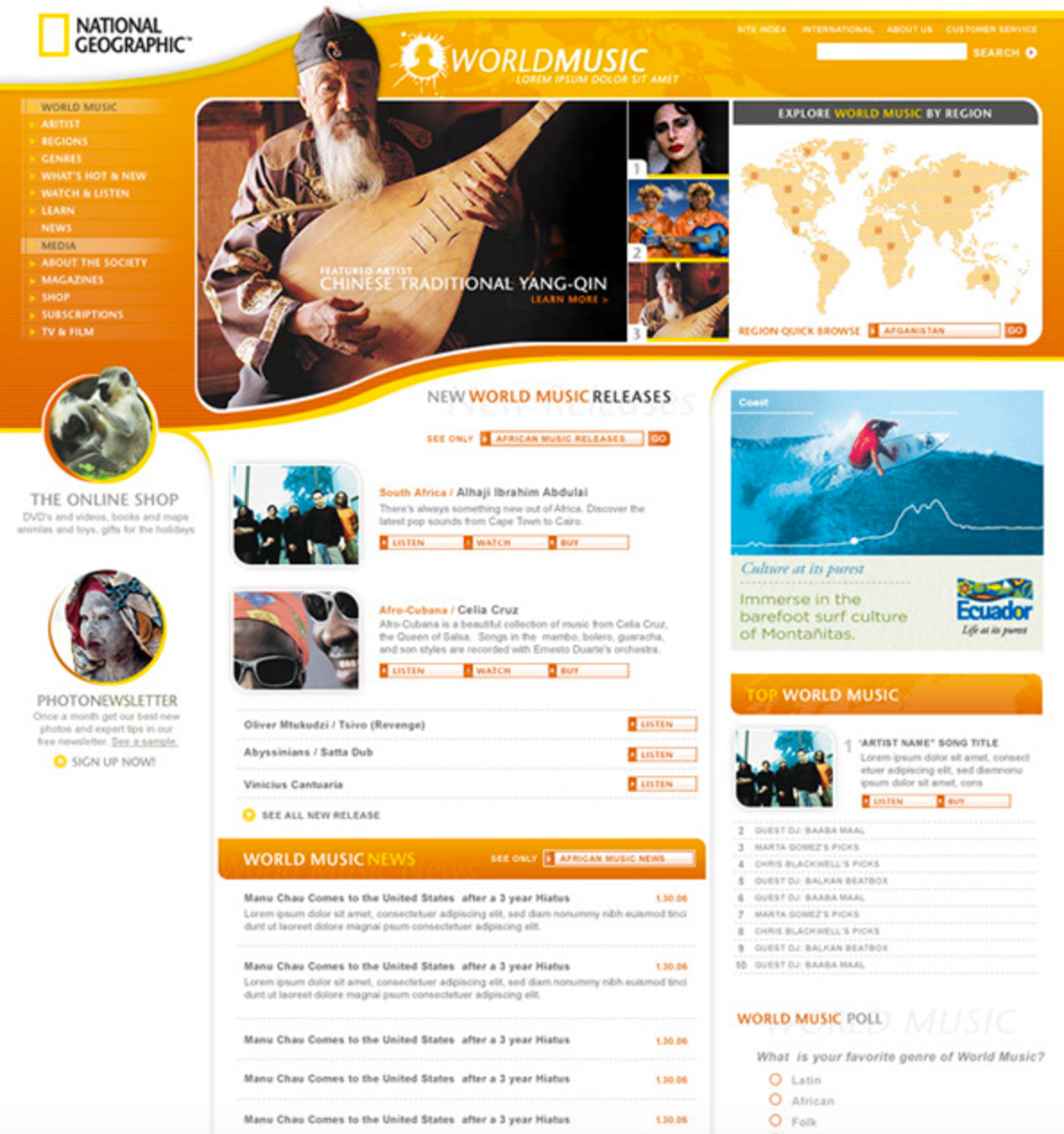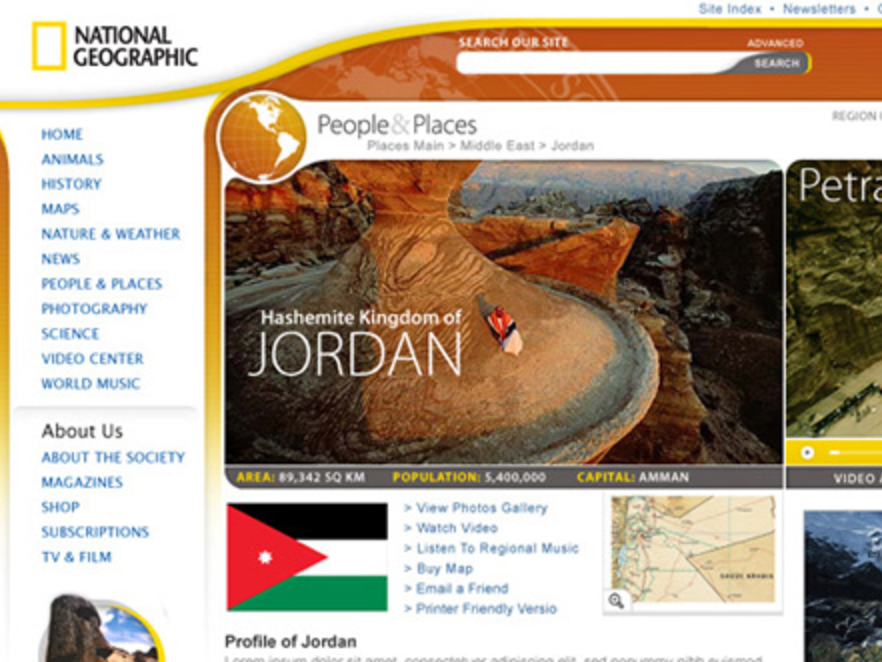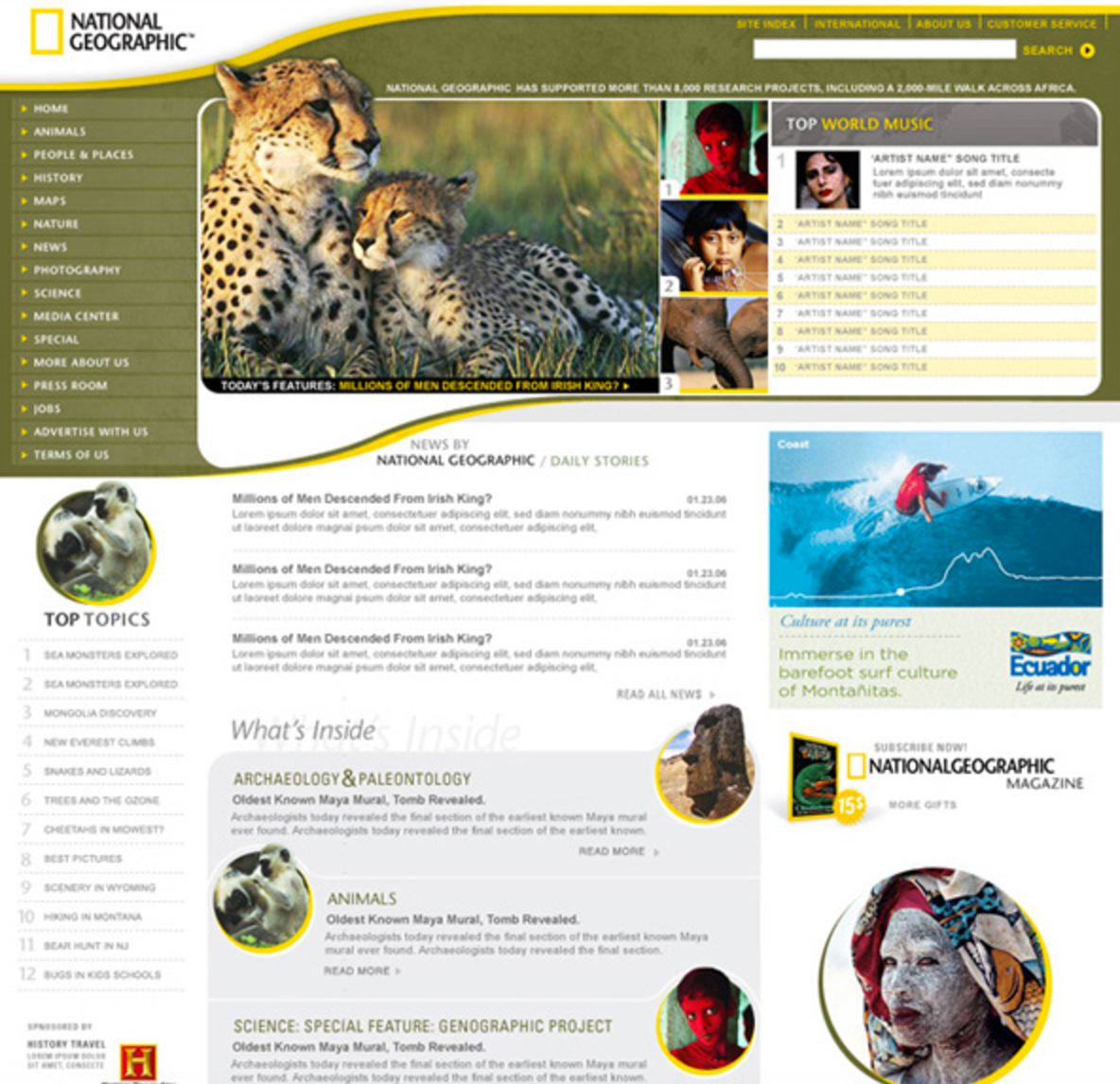 APPLE - GIVE-A-SONG 
/ Experience Design / Role: Design
While at RGA, Apple asked us to develop how the Give-a-Song product relationship could work between match.com and Apple.
NBC 
/ Experience Design / Role: Design
While working at The Wonder Factory, we where ask to conceptualize a new approach to NBC.com.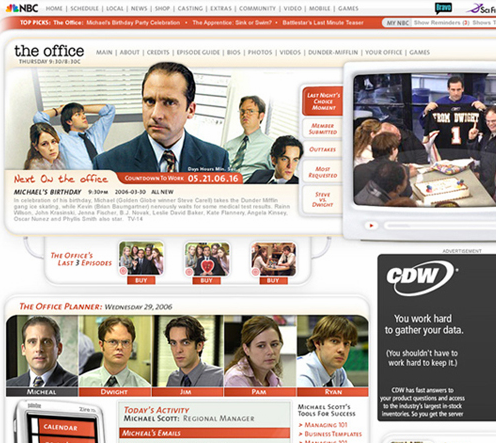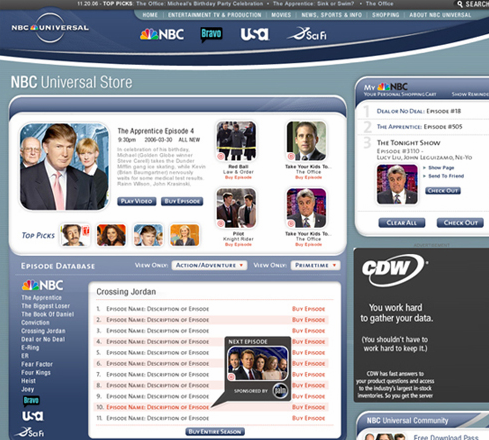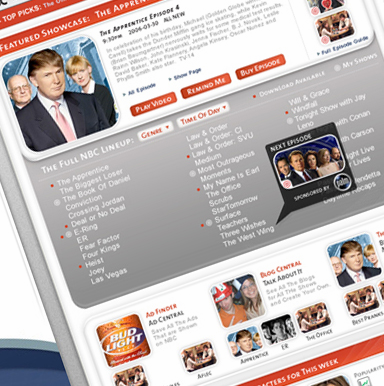 NIKE 
/ Experience Design / Role: Design
Womens Basketbal - Nike.com